Arthritis Clinic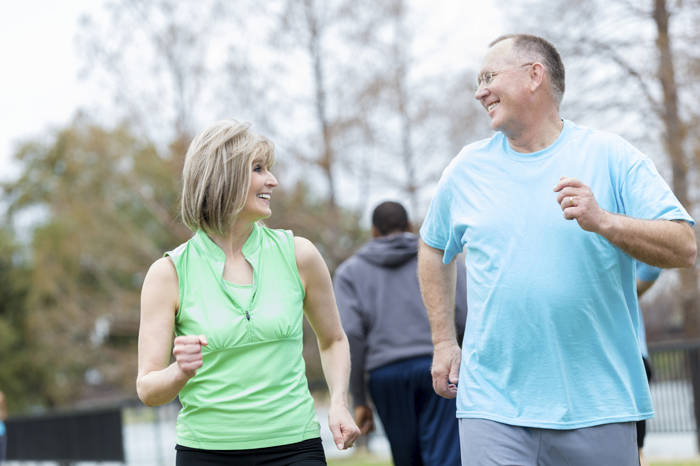 Here at Perth Sports Medicine we are proud to offer a comprehensive arthritis clinic service. Too often people with wear and tear of their joints are told to either unnecessarily avoid doing the activities they enjoy or are sent for unnecessary surgery when the evidence tells us that there are many other options
What is Arthritis?
There are many types of arthritis but in most cases 'arthritis' is used to refer to osteoarthritis. Sometimes doctors refrain from using the 'A' word but if you've been told you've got 'wear and tear', 'degeneration' or 'cartilage damage' you've probably got a degree of arthritis.
Joints require smooth cartilage surfaces and good quality joint fluid to perform their job of gliding smoothly without resistance. Unfortunately, neither of those things last forever but it is very important to realise that the human body can often cope extremely well with imperfection.
How Do We Treat Arthritis?
We will never have a 'cookie-cutter' approach to treating arthritis because every joint is different. Often the severity of a scan does not match the severity of symptoms. It is important for an experienced and thorough doctor to work out how your condition is unique and to treat it accordingly. Some joints have been arthritic for a long time and have just suffered a brief flare-up of inflammation that requires treating. Others have bone bruising that requires resting. Some are aggravated by just a few movements and angles that can be avoided. Many respond to a variety of injection therapies. Almost all forms benefit from certain types of exercise and strengthening and a reduction of body-weight. We also rely heavily on our allied health colleagues so that once we've got you feeling better, we can give you some direction about avoiding seeing us again (or at least not too often).
Treatment Options Can Include:
Modification of activity
Strength Programs
Physiotherapy
Oral Anti-inflammatories
Taping and Bracing
Aspirating Fluid
Brief Periods of relative rest
Equipment or technique modification
Appropriate referral for the right type of surgery only if required and with clear advice about pre and post surgical planning
Do I Have to Give Up Sport?
Usually the answer is a resounding NO. Strong joints tolerate degeneration better than weak joints with the same degeneration. Often there needs to be some modification in the way you exercise which can include the amount and the type of activity and can be for the short or long term. We will do everything we can to help keep you doing the activity you enjoy for as long as possible.