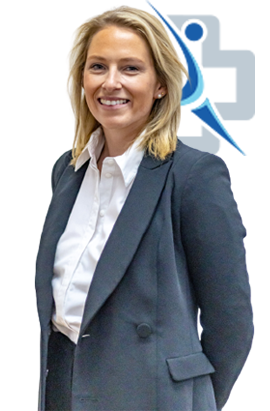 Dr Ione Patten
Sports Doctor & ACSEP registrar
Qualifications & Experience:
Bachelor of Medicine and Bachelor of Surgery (University of Tasmania)
Current Head Doctor for the Fremantle Dockers AFLW
Match Doctor for the Australian Women's Water Polo Team Tri Nation Series
Former AFLW Independent Doctor
Former Assistant Doctor to the Fremantle Dockers AFLW
Clinical Interests:
Running and endurance sport injuries
Stress fracture management
Medical management of osteoarthritis
Female Athletes
Exercise as Medicine
Professional Memberships:
Australasian College of Sports and Exercise Physicians
Sports Medicine Australia
AFL Doctors Association
Personal Interests:
Ione has always loved exercise and the outdoors. As a junior athlete she enjoyed soccer, softball, tennis, futsal, athletics, and cross country. Hockey has been her great love, having been a Premier League player in Perth and representing her home state, Tasmania at all junior levels. Her sporting involvement has been not only as an athlete; but as a coach, official and team doctor. These days Ione spends her spare time at the beach, on the trails or riding her bike.
She is a strong believer in the impact of exercise on an individual's physical and mental health; and is therefore passionate about keeping people active, regardless of age or ability.
Book An Appointment:
Please note that Dr Ione is available at Claremont, Cockburn, Broome practices.
Perth Sports Medicine - Claremont
Perth Sports Medicine - Cockburn
Perth Sports Medicine - Broome