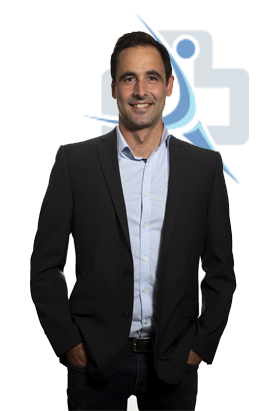 Dr Gary Couanis
Specialist Sport & Exercise Physician
Qualifications & Experience:
Recipient of the Australian Sports Medal for service to Australian Sport
Bachelor of Medicine, Bachelor of Surgery (UWA)
Fellow of the Australasian College of Sports Physicians
Fellow of the Royal Australian College of General Practitioners
Graduate Diploma of Sports Medicine (UNSW)
Current Head Doctor for the Fremantle Dockers
Current Chief Medical Officer for Water Polo Australia
Current Team Doctor for West Coast Fever
Current Lecturer for Curtin University Sports Physiotherapy Masters Program
Medical HQ Australian Team Doctor 2022 Commonwealth Games
ACSEP State Training Coordinator 2016-2021
Founder and Director of Perth Sports Medicine
Former Team Doctor to:
Perth Wildcats (Basketball)
Western Force (Rugby)
South Fremantle Football Club
Australian Boomers (Basketball) – Tour Doctor
Australian Kookaburras (Hockey) – Tour Doctor
Australian Joeys (Soccer) – Tour Doctor
Cirque du Soleil – Tour consultant
Cricket Australia – Event Doctor
Australian Weight-lifting – Event Doctor
Surf Lifesaving Australia – Event Doctor
WA Ballet – Ongoing Consultant
Event Medical Director for:
BHP Billiton Aquatic Super Series
World ITU Long Course Triathlon
Clinical Interests:
Overuse injuries in Endurance Sports
Stress Fracture Management
Tendinopathies
Ultrasound Guided in-clinic procedures
Non-surgical management of osteoarthritis
Professional Memberships:
Australasian College of Sports Physicians
Royal Australian College of General Practitioners
Sports Medicine Australia
Publications & Research:
The Relationship between subacromial bursa thickness on ultrasound and shoulder pain in open water endurance swimmers over time.
Couanis G, Breidahl W, Burnham S.
J Sci Med Sport. 2014 May 20. pil: S1440-2440 (14) 00087-5. doi: 10.1016/j.jsams.2014.05.004.[Epub ahead of print] PMID: 24907 190
The lumbar spine of the young cricket fast bowler: an MRI study.
Crewe H, Elliott B, Couanis G, Campbell A, Alderson J.
J Sci Med Sport. 2012 May; 15 (3): 190-4. doi: 10.1016/j.jsams. 2011. 11.251. Epub 2011 Dec 21. PMID: 22197065
Personal Interests:
Dr Couanis is passionate about physical activity. He has been involved in almost all sports imaginable either as an athlete, coach, volunteer, official or doctor. He is a strong advocate for 'exercise is medicine' and believes that keeping someone moving is usually the most important pathway to better health.
Gary turns to surfing for enjoyment, but triathlon is where he gets his competitive fix. As a junior athlete Dr Couanis competed in swimming at a state, national and international level. He was also avidly involved in Surf Lifesaving competition. As an adult, Dr Couanis returned to swimming to complete a solo Rottnest Channel Swim crossing as well as multiple duos and teams. He previously held the record for fastest mixed duo channel crossing and competed in the inaugural 'Champions of the Channel' event. He was the overall winner in the Rottnest Swim-Run in two consecutive years and holds the course record. Dr Couanis has competed in numerous Ironman and Ironman 70.3 events, having achieved category wins on two occasions and achieving numerous podium finishes. He has run multiple sub-3hr marathons and has achieved a top 10 finish in the Perth Marathon.
In 2018 he completed a lifelong dream of racing in the Ironman World Championships in Hawaii.
Dr Couanis is heavily involved in the sporting pursuits of his three children and volunteers as a coach in surf lifesaving, soccer, hockey and Australian football.
Book An Appointment:
Please note that Dr Couanis is available at both Claremont and Cockburn practices.
Perth Sports Medicine - Claremont
Perth Sports Medicine - Cockburn